It was time to reshape the conversation about coal. No more dirty talk.
The Challenge
Create a new and compelling story for Arch Coal – rebrand including a new messaging platform, website, investor and social responsibility communications.
Our Approach
Instead of discussing only the functional benefits of coal, reposition coal as the world's energy source – affordable, reliable and abundant. Transition the Arch Coal corporate brand position from a pure-play coal company to that of a producer of global energy – a power source for the working world. Informed by research, and a 10+ year working relationship with the company, a new messaging platform was developed across multiple platforms – including website, annual and corporate social responsibility reports.
Arch Coal's brand position evolved to reflect their new business strategy. Existing "vital" and "responsible" brand attributes were retained, and new messaging was created to tell the "Working World" brand story.
+ Brand Positioning Strategy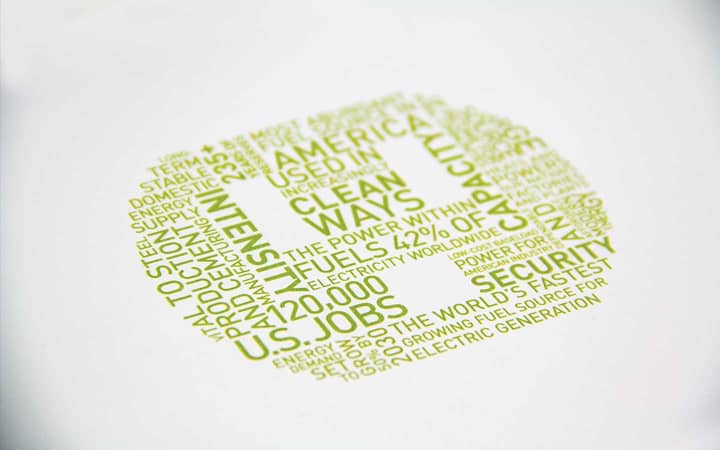 + Website Design & Development
Key, strategic messaging was used on the revolving homepage images – each tied to examples of how Arch Coal was indeed "powering the working world." Clean, powerful images portray the versatility and applications of the power source.
"Working with FalkHarrison, Arch Coal has been able to reposition itself with outstanding media coverage and positive company identity."
Jennifer Beatty, President, Investor Relations
Arch Coal, Inc.
Project Conclusion
The new positioning and rebranding showcased Arch Coal's commitment to the world as a global energy producer; to the working economy as a provider of both thermal and metallurgical coal assets; and to communities, employees and environment as a responsible, safety-driven, and increasingly clean energy source. The new positioning continues to inform all communications and reframe the conversation to all audiences – as we power the working world.
Services Provided
Brand Positioning  |  Brand Messaging  |  Website  | Annual Reports  | Social Responsibility Reports